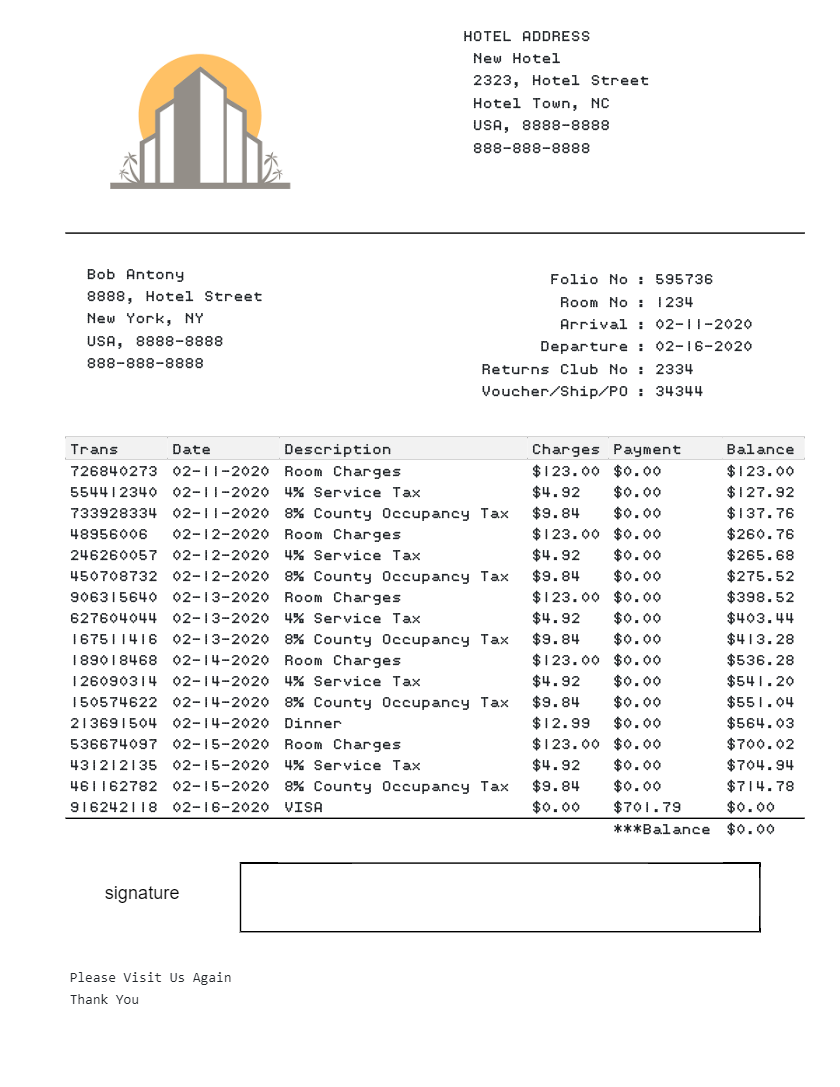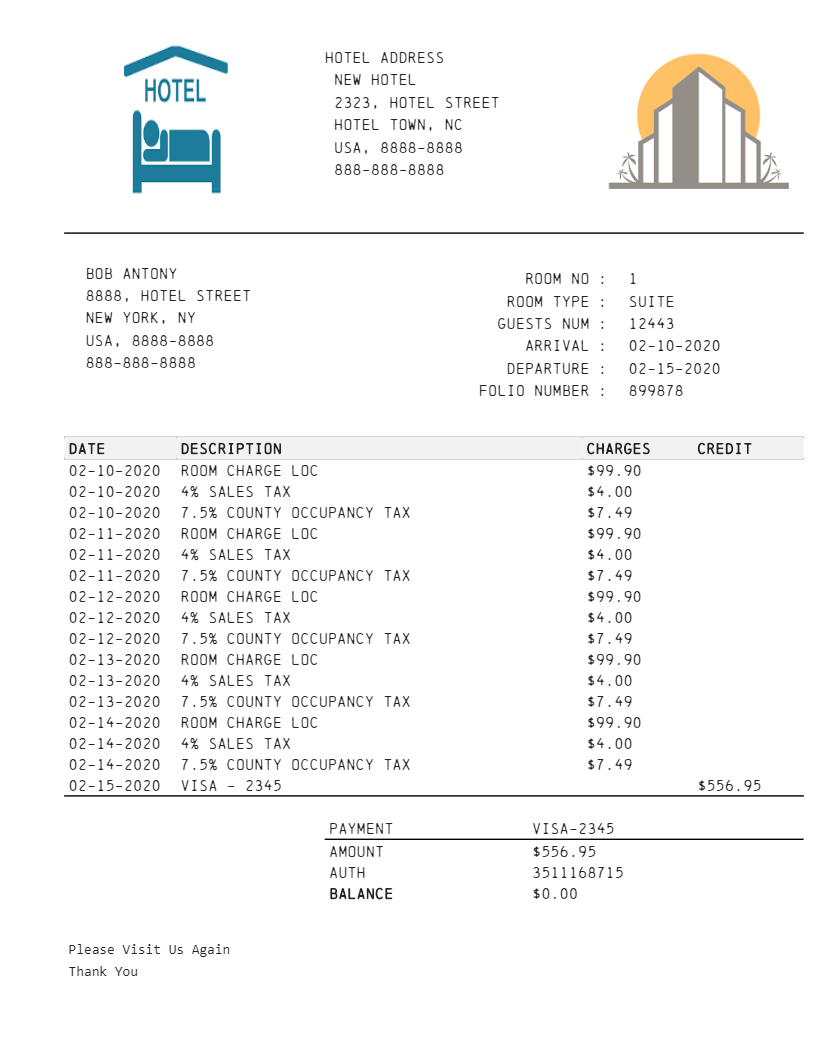 Hotel / Motel Receipts Generator
Fake Hotel receipt maker templates comes with multiple flexible options and designed based on top hotel receipts which are from worldwide. It gives all kind of futures to customize the maximum extent and allow to load the customer hotel logos based on the user choices.
Most of the fields, it comes Text area, where it allows users to enter new blank lines, spaces, tabs .etc. it give most extent flexible to support the need. Lodge or motel receipt will also 2 header custom images which does supports if they need to up any images other than logo (Ex: privacy, promotions ..etc)
All templates do support to select Market beverages (Ex: if user want to buy any food items or if restaurant food items, shopping items, drinks, breakfast details ..etc). that gives the user options to select both hotel charges and restaurants / food charges in the same hotel receipt.
It also provides the options to choose multiple times of Taxes. Just like original hotel receipts, we append the tax details daily based on the selection. For market beverages, taxes are included. It won't take it extra tax fields to simply the process.
User can select address details to keep at either right side or left side in the header section. At the same time hotel / company image logo also can be selected to keep either side based on the customer choice.
Also, it prefills all transactions details and room types and room numbers, member id on page load, but gives the options to change those details.
Thank you note in each fake hotel receipt will allow any content and select alignment (left, right or center) and choose different font type.